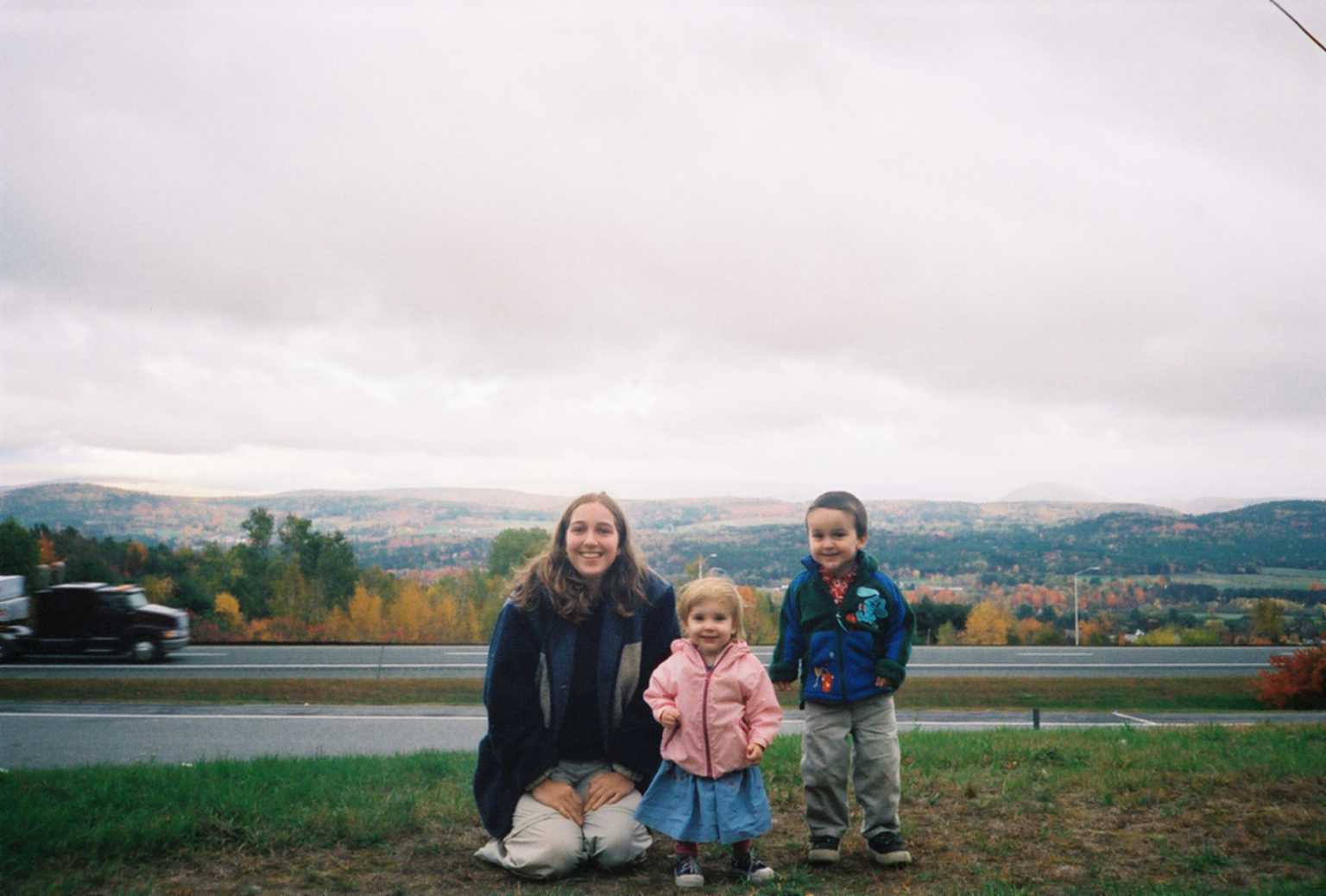 Me and the kids
Here is a picture of me and the kids. This is part of the Vermont road trip we took in the fall. I do have more recent pictures, I just have to find them.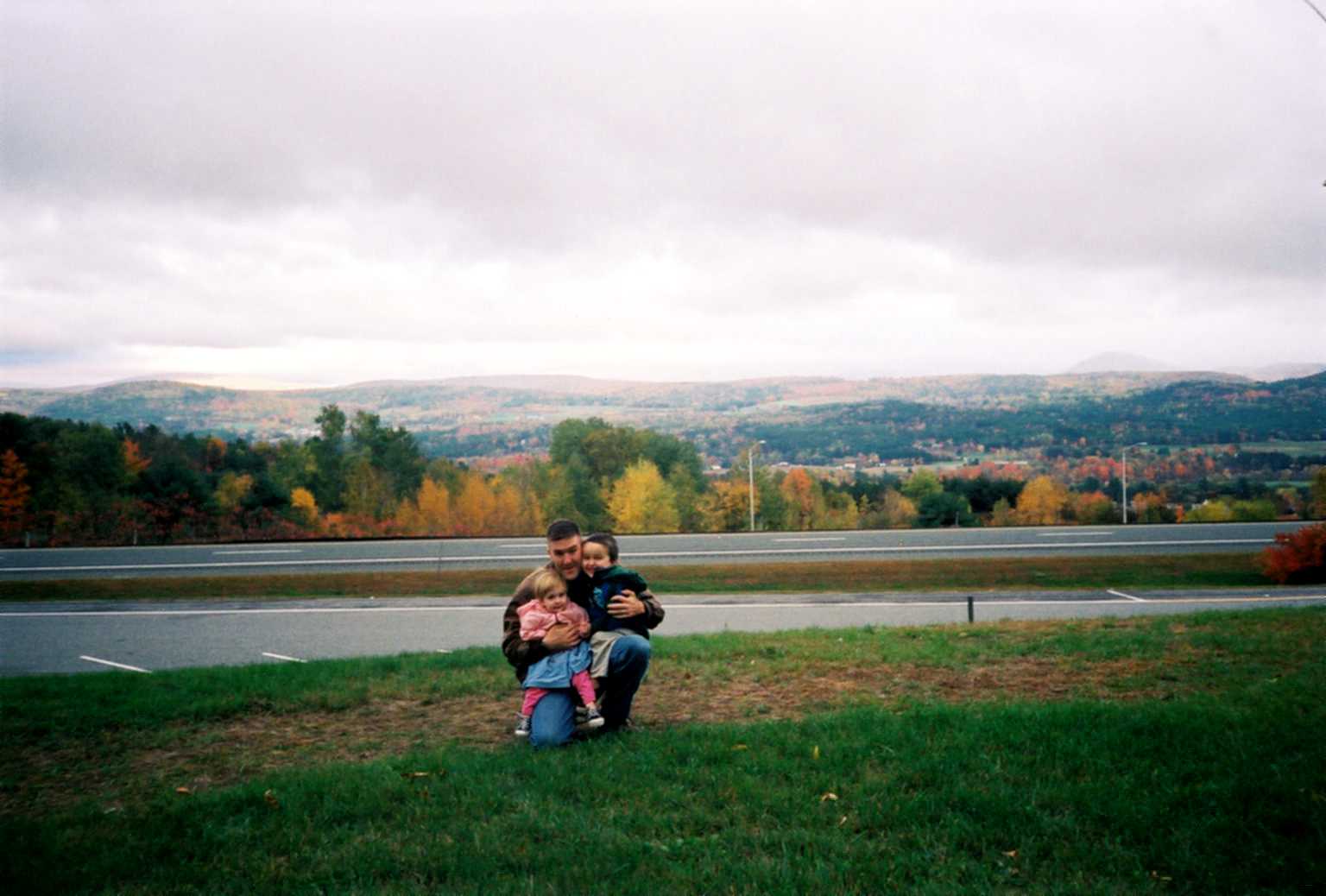 Ray and the kids
This is the best picture I can find of Ray. He doesn't like pictures taken of him. So it figures the one I do find he is far away covered in kids.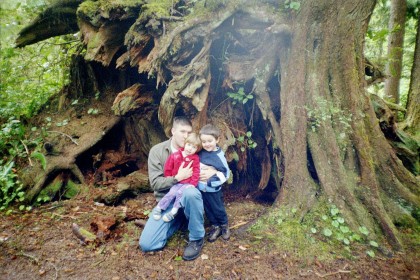 Ray and the kids
Ok I found another pic of Ray and the kids, you can almost see him in this one. I'll update the pics as I get better ones.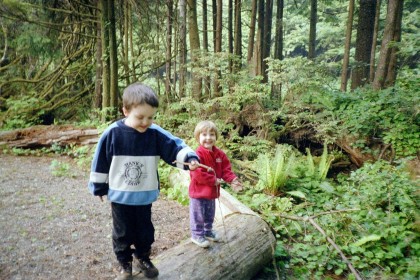 Neil and Lexi Fishing
This is a camping trip when the kids pretending to go fishing. We were camping on the Pacific near a rainforest.